Our bridesmaids carried pink peonies. They are one of my favorite flowers.
I love how ants chew away their buds to help them open.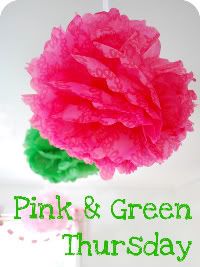 Thanks to Trish at Pink Preppy Lilly Lover for her Pink and Green Thursday blog hop. She always has the most inspirational photographs and fabulous NOLA stories. Hope everyone has a great Thursday. It is BEAUTIFUL in Baltimore.